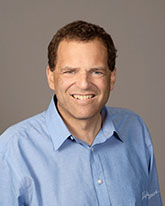 Political Consultants to Winning Candidates
Jon Zahm, President of Goliath Slayer Communications, brings over 30 years of experience in political campaign strategy and management with special expertise in winning upset victories against impossible odds. Jon has a winning percentage of 68% and has played key roles in more than 250 political campaigns ranging from Precinct Committeeman to President. He has worked successfully in six states: IL, IA, PA, OH, ND, and WI.
Among the goliaths defeated by Jon's clients are a 44-year incumbent Kane County Circuit Clerk/County Board member, the 36-year Village President/Trustee of Gilberts, IL, the 28-year incumbent Mayor of South Elgin, IL, the 12-year Recorder of Kane County, IL, the 12-year Assessor of Sugar Grove Township, IL, and 8-year Mayors of Barrington, Cortland, and Oswego, IL. Jon's experience and ability in the areas of opposition research and issue development are unmatched in Illinois consulting circles. Jon's grassroots committee Vote NO Kilbride 2020 played a key role in the defeat of powerful IL Supreme Court Justice Tom Kilbride- a 20-year incumbent. Also, in 2020, Jon was General Consultant to the historic campaign of Mark Cisneros for State Rep. in Muscatine, Iowa. Cisneros, a conservative, Christian Republican, became the first person of Latino heritage to ever be elected to the Iowa legislature.
To follow are just some of Jon's current and previous political/public service activities: More can be found on his resume.
Former member of the Kane County Republican Executive Committee
10-time elected Republican Precinct Committeeman
Former member of the Batavia Zoning Board of Appeals
Elected member of the Kane County Regional Board of School Trustees 2003-2008
Elected as Kane County Regional School Board President in 2005 & 2007
Founder and Past Chairman of Illinois Gun Owner Rights Organization
2007-08 IL Delegate Coordinator and Field Director for Mike Huckabee for President
2011-12 IL State Director of Rick Santorum for President and elected Delegate in District 17, earning over 20,000 votes
Family-PAC Illinois Field Director for over 25 years
Elected Orion CUSD Board Member 2009-10
Elected Henry County Board Member 2010-12
Elected Bureau, Henry, and Stark County Regional School Trustee (2013-25), Board President since 2015.
Twins Daniel and Jonah Zahm have been working on campaigns since they were old enough to walk. They are an integral part of Goliath Slayer Communications, coming off a very busy 2020 election cycle. They played key roles in the grassroots campaign to defeat 20-year incumbent IL Supreme Court Justice Kilbride. They also aided IL State Reps. Keith Wheeler (R-Oswego) and Dan Ugaste (R-Geneva) in their tough re-election campaigns. They have helped in the field, and online, for many candidates and elected officials, including their own State Senator Win Stoller (R-Peoria), and State Rep. Dan Swanson (R-Alpha) as well as Fmr. State Senator Jim Oberweis and Fmr. Congressman Bobby Schilling.
If you care enough to run for office, then you care enough to win.
Contact Goliath Slayer Communications today.
Put some power behind your ideas.